We Blend Solutions
Ever since the EPA first mandated lower sulfur fuel, Schaeffer has taken a proactive approach in developing fuel additives and conditioners that extend engine life and improve fuel economy as well as developing treatments that improve cold flow performance and fuel storability.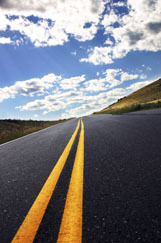 Whether fueling a vehicle for over-the-road, construction, farming or mining, ultra low sulfur diesel fuel can damage an engine if left untreated. Schaeffer  is a proven additive manufacturer with a track record of providing state-of-the art additives to our customers.
Products for Diesel Fuel
#137ND Diesel Treat 2000™ Ultra Low Sulfur
A multi-functional, all-season, diesel fuel additive formulated to boost fuel economy, improve cetane numbers, reduce emissions, fight fuel deposits, and increase lubricity protection.
#137ULSW Diesel Treat 2000™ Winter Fuel Additive
Provides the same benefits as our summer additive with the added protection of anti-gel and jet fuel de-icer.
#300ULSW Arctic Shield™+ Ultra Low Sulfer
A concentrated, multifunctional, diesel fuel treatment that eliminates moisture and gelling problems associated with diesel fuel during winter use.
#192 Neutra™ Plus
A highly concentrated, multi-functional fuel stabilizer for diesel fuel that's specially formulated to improve cetane ratings, reduce warm-up times, and provide for easier cold weather starting.
#139A SoyShield®
SoyShield® is the environmentally friendly way to boost diesel engine performance, support clean air, and encourage the growth of agri-fuels from US farms.
#141 BioTreat™ Premium Diesel
Improves fuel storability. Upgrades B2-B20 blends to Premium Diesel. Increases oxidation stability and controls moisture.
#284 Diesel Hot Line
Designed to reliquefy gelled diesel fuel back and get you back on the road in approximately 20 minutes even in the most extreme winter conditions.
#301 Tank Dry
A moisture inhibiting fuel additive that's formulated for use in all types of diesel fuels.
#285 Fuel Shock
A liquid oil soluble and water soluble potent broad spectrum microbicide that's designed to prevent and control bacterial and fungal growth that can occur in diesel fuels and home heating oils.
For Gasoline & Diesel and Other Fuels
#131 Neutra™ Fuel Stabilizer
Neutra™ Fuel Stabilizer for gas, diesel and L.P.G. is a highly concentrated, multi-functional fuel stabilizer that's formulated to increase fuel efficiency, clean injectors, extend engine life, minimize smoking, and neutralize the effects of sulfuric acid.
#131C SoyUltra® Gasoline Additive
SoyUltra® is a multi-functional gasoline additive that's specially formulated to increase fuel efficiency, improve lubricity, remove fuel deposits, and reduce octane requirements from 89 to 87.
Kleen Burn
A detergent additive and combustion catalyst formulated for use in all types of home heating fuel oils.